MARIETTA & GEORGE
Niagara Wedding at Vineland Estates Winery in Vineland, Ontario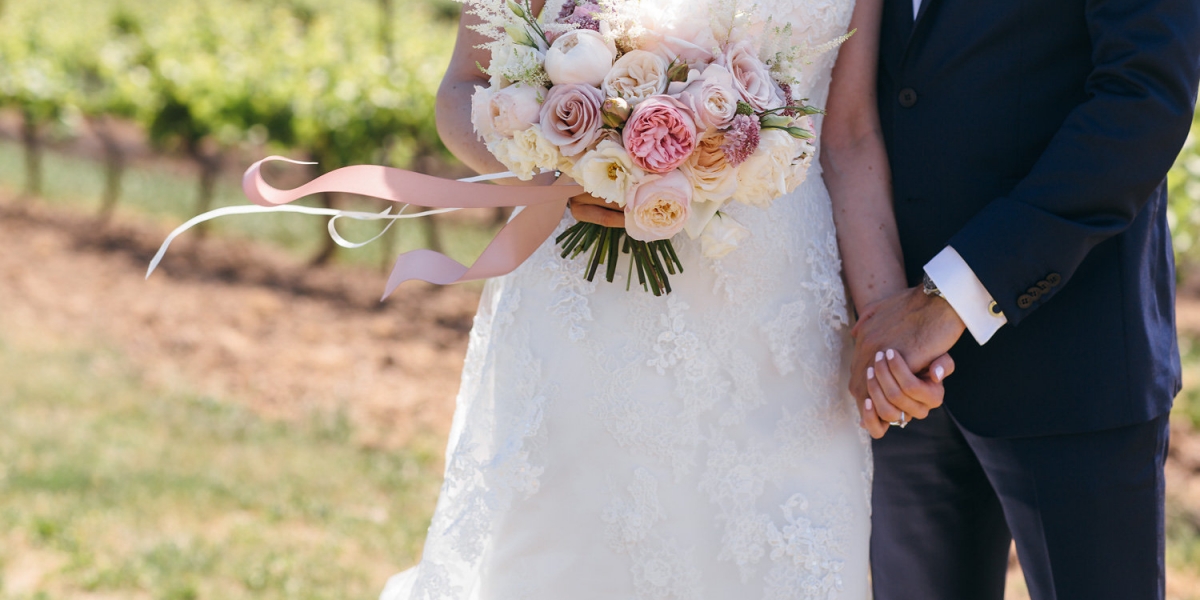 ​"If I had a flower for every time I thought of you, I could walk in my garden forever" - Alfred Lord Tennyson
​I didn't meet Marietta and George until the day of the wedding and I saw her in her wedding dress at the entrance to the Carriage House at Vineland Estates Winery, with her soon to be handsome groom. They had just had their first look photo session on the property and Marietta was coming in to get her bouquet and check out the tablescape design that I was just finishing up. All of the planning in fact was completed by email. This happens often with couples that are from out of town, and has never been a problem.
Their wedding was very casual and relaxed with just close family members and a few friends. Marietta wanted pink, pink and pink...pretty soft pastel pink blooms, with dreamy abundance! So with it being June, we called on our friend the pink peony!!
Really, truly one of my favourtie flowers!! We also used lots of garden roses, lisianthus and stock, in a sweet assortment of white vases for the tablescape with candles in different heights.
Their ceremony was outdoors on the deck overlooking the kitchen garden and rolling vineyards. Jessica Little Photography was there to capture the special moments.
Ich hoffe du hast ein schones Leben zusammen Marietta!!
~ Niagara Wedding at Vineland Estates Winery in Vineland, Ontario ~