A Styled Shoot Inspired by Disney's "Frozen"
Featured on Weddingbells.ca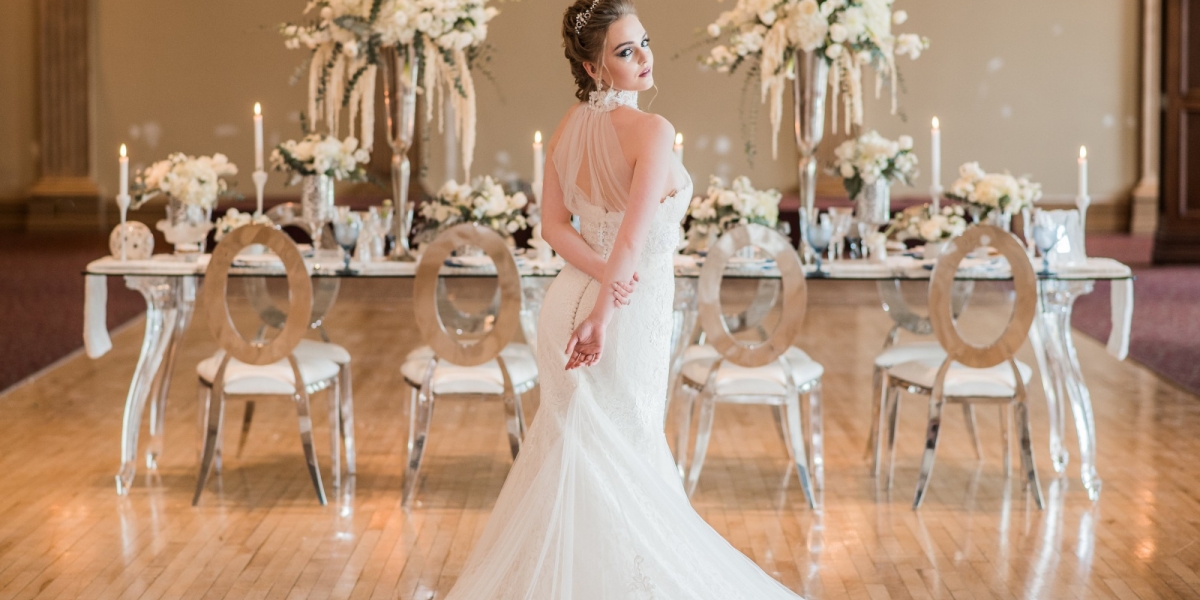 Tanya D'Angela of Classy Affairs put together this incredible syled photo shoot at the Royal Ambassador in Toronto, with the help of myseft and other local vendors. The inspiration? Disney's "Frozen". With the sequel due out this year, we can't think of better timing for this beautiful shoot. The story guided the shoot in terms of colour, season and texture. The colour palette was meant to be soft and subtle, especially the lighter blue, which is trending for the winter months as well as the other seasons. The diamond white and soft pale blue accented with glass and silver touches brought the theme together.
I used mainly a seletion of white flowers with silver hued foliages for a bit of contrast. The high ceilings in the ballroom of the Royal Ambassador called for two tall statement pieces with some lower designs to anchor it.
This lovely creative was featured in Weddingbells.ca in October 2017.
~ Featured on Weddingbells.ca ~