Emily & Colby
Vineyard wedding in beautiful Niagara-on-the-Lake, Ontario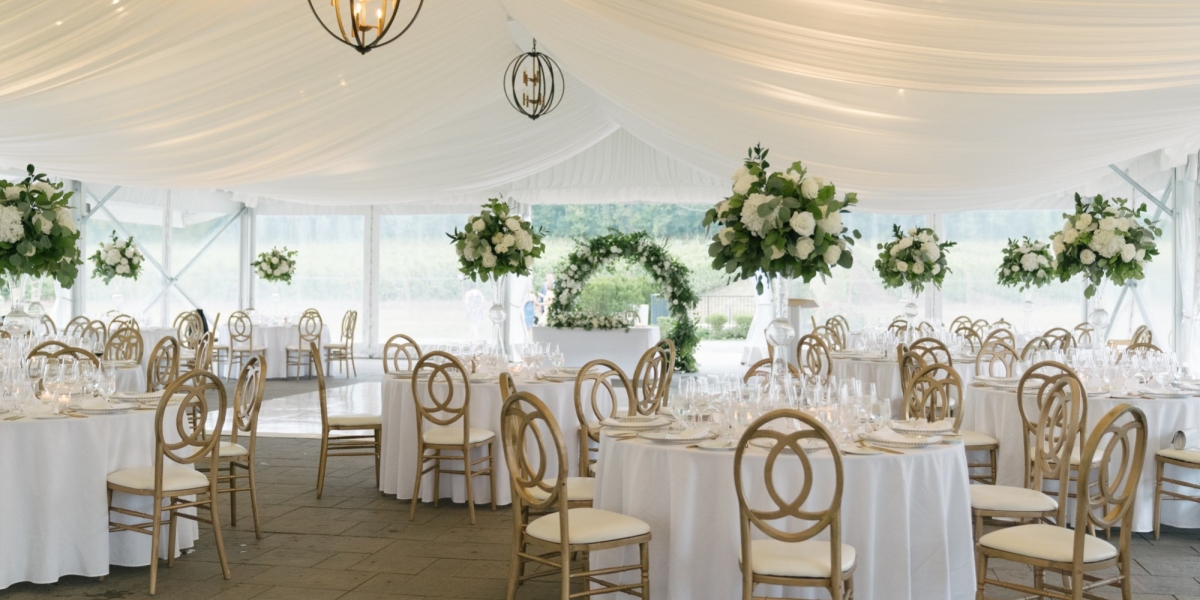 "You are my blue crayon, the one I never have enough of, the one I use to colour my sky"
a.r.asher
Chateau des Charmes, one of the most beautiful wineries in the Niagara Region, was the site that Emily and Colby chose to bring their friends and family together to celebrate their union. Owner Mr. Bosc and his family arrived in Niagara in the 1960's with the idea that growing their own grapes was the best way to make fine wine. The estates itself a beautiful Frence chateau, and is a stunning wedding venue.
Emily came to me with the idea that white flowers and lots of assorted greenery in different shades would best suit the reception area and compliment the rolling vineyards. Simply Beautiful Decor provided the gold accents with the chairs and ta bleware.
Probably the highlight of the florals was the lush circle arbor that we designed for their ceremony...this was re-purposed behind the sweetheart table as a garden inspired frame for the couple. In this tented space tall, full designs work really well, and we did them on our gold pillar stands to match the other gold touches.
Oh, in case you might think that the groom looks a little bit familiar, he plays hockey for the Edmonton Oilers. Not being a hockey fan myself, I didn't realize until after the wedding ceremony.
Thank you Emily and Colby for sharing your photos...wishing you many happy years together!!
Once again we had a pleasure of working with Mango Studios photography on this wedding...always so passionate about what they do. Please check out the vendor links below.
~ Vineyard wedding in beautiful Niagara-on-the-Lake, Ontario ~