CITARE & McKALE
Spring Pastel Wedding at The Royal Botanical Gardens, Hamilton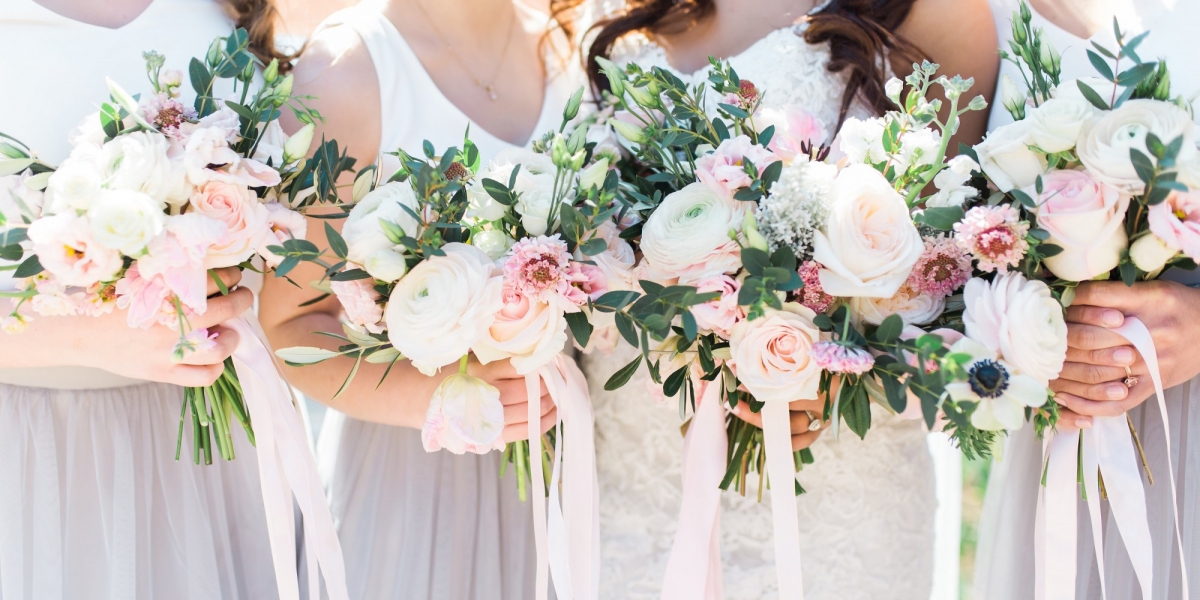 "​From this day forward, You shall not walk alone. My heart will be your shelter, And my arms will be your home."
​Citare and McKale had the perfect spring day for their Easter weekend wedding at The Royal Botanical Gardens in Hamilton. The sun was shining and the blossoms were at the beginning of their bloom. I loved the two-piece grey blue bridesmaids dresses by Tulle and Chantilly, and Citare was stunning in her Maggie Sottero lace gown.
I adore spring weddings because some of my favourite flowers are in season....ranunculus, I think that everyone loves these delicate multi-petaled papery blooms. I love the fact that they are locally grown in Niagara and are very large...perfect for bouquets! In their bouquets I also used two other spring bloomers anemone and scabiosa, both interesting and textural.
The couples fur-baby Oscar, the English Bulldog was also a part of their day, although I don't think he was too crazy about having to wear the greenery collar that I made for him.
Thank-you Citare and McKale for letting me be a part of your day, you are an adorable couple and I wish you all the best!
~ Spring Pastel Wedding at The Royal Botanical Gardens, Hamilton ~