SUBTLE & SENSUAL WEDDING STYLE PHOTO SHOOT
Featured on The Wedding Co. Blog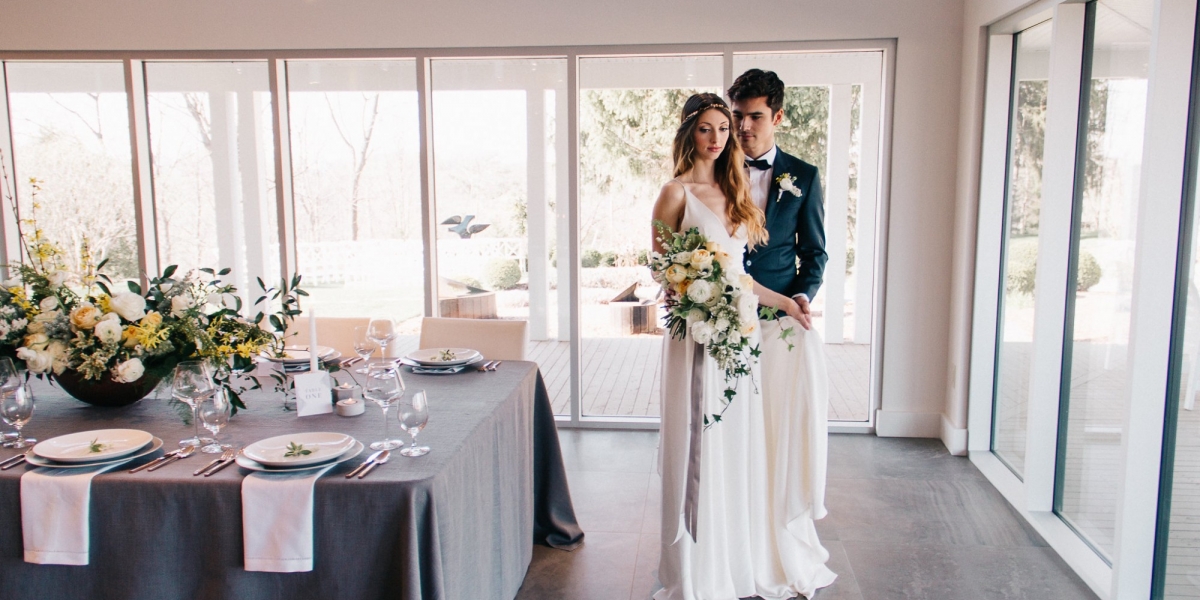 Once again I had the priviledge to work with Lindsay and Junilo of Ugo Photography for this style shoot at one of Niagara's newest wedding venues 13th Street Winery in Jordan. 13th Street winey have been around for a while, but just recently completed a very large renovation and addition to their winery to host events of various sizes.
The colours we selected for this shoot are very soft and subtle shades of buttery yellows, caramel, whites and creams with lots of textural elements and gardeny foliage. Spring in Niagara means locally grown ranunculus, anemones, helebores, pieris and hyacinth, which were used on the tablescape as well as the bouquet and boutonniere. I can never resist using David Austin garden roses, and caramel antique is one of my favourites...using these added some depth to the designs.
I love doing style photo shoots...I have 100% creative licence, and can feature new rental items that I'm offering. Just this past spring I had this copper arbor made, and is now available for rent. It can be used on its own or with any floral application.
Enjoy!
~ Featured on The Wedding Co. Blog ~