Chantelle & Barry
Barn Wedding in Whites & Greens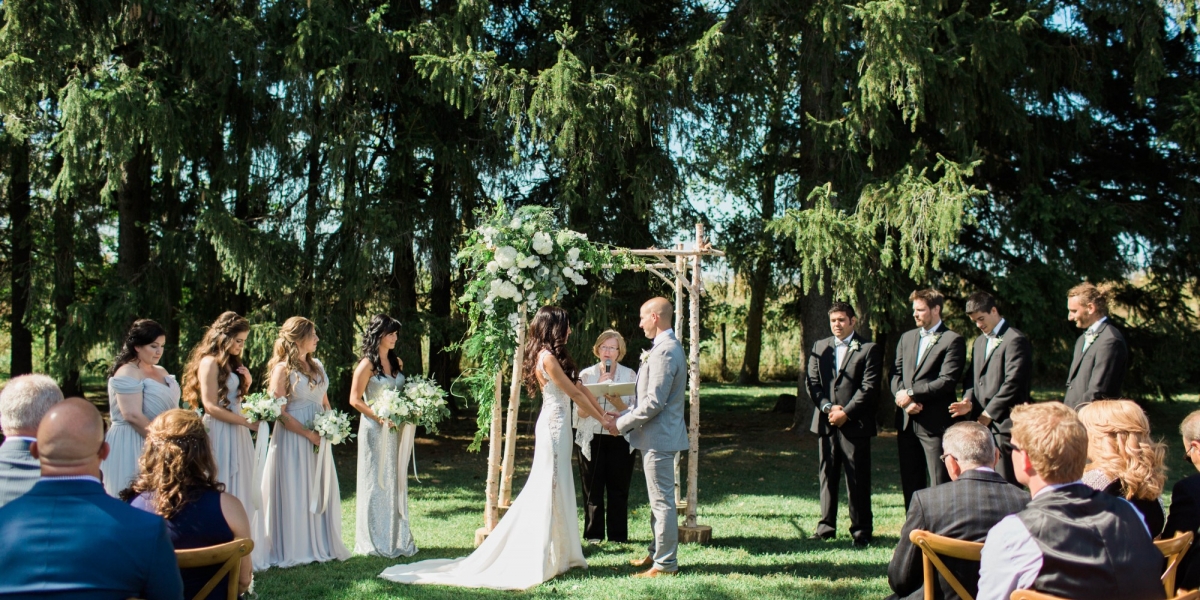 "I wish I could explain your eyes, and how the sound of your voice gives me butterflies. How your smile makes my heart skip a beat, and how every time I'm with you, I feel so complete."
One of my favourite weddings of 2017 was Chantelle and Barry's at Cambium Farms, nestled on 50 acres in the heart of the picturesque Caledon hills since the early 1800's. This charming wedding venue features an authentic century old barn, a fully restored farm and carriage house.
Chantelle wanted lots of greenery and white flowers to compliment the rustic barn and lush outdoor ceremony site, so we decided on my birch arbor with a very full asymetrical design and rustic grey pillars with loose and hanging florals to compliment, at the beginning of the aisle.
The harvest tables were adorned with an assorted greenery garland and white garden roses as well as vintage soft gold tapered candles, and votives.
The finished look was elegant, rustic and lush.
~ Barn Wedding in Whites & Greens ~